CONSERVING CLUSTERS OF PARCELS TO PROTECT A UNIQUE NATURAL LANDMARK
Located at the southernmost end of the Cumberland Plateau, you'll find Lookout Mountain and Sand Mountain, which came to exist 290 to 250 million years ago when the North American and African plates collided, causing the rock strata—the layer of sedimentary rock or soil formed at the Earth's surface—to resemble a bunched rug. The iconic mountains were lifted from an ancient sea, and during the millions of years that followed, differing weather patterns wore them down. What finally resulted were the capstones, ridges and plateaus unique to this area.
Today, this mountain complex is known for containing numerous rare species and natural communities, and it is recognized as a High Priority Landscape Feature in the Southwestern Appalachian ecoregion. Nestled between the northwest corner of Georgia, the northeast corner of Alabama and along the state line of Tennessee, visitors to Lookout Mountain can supposedly see seven states from its breath-taking vantage point. In addition, they can also admire approximately 34,000 acres of conserved land, 7,500 of which are NALT Conservation Easements.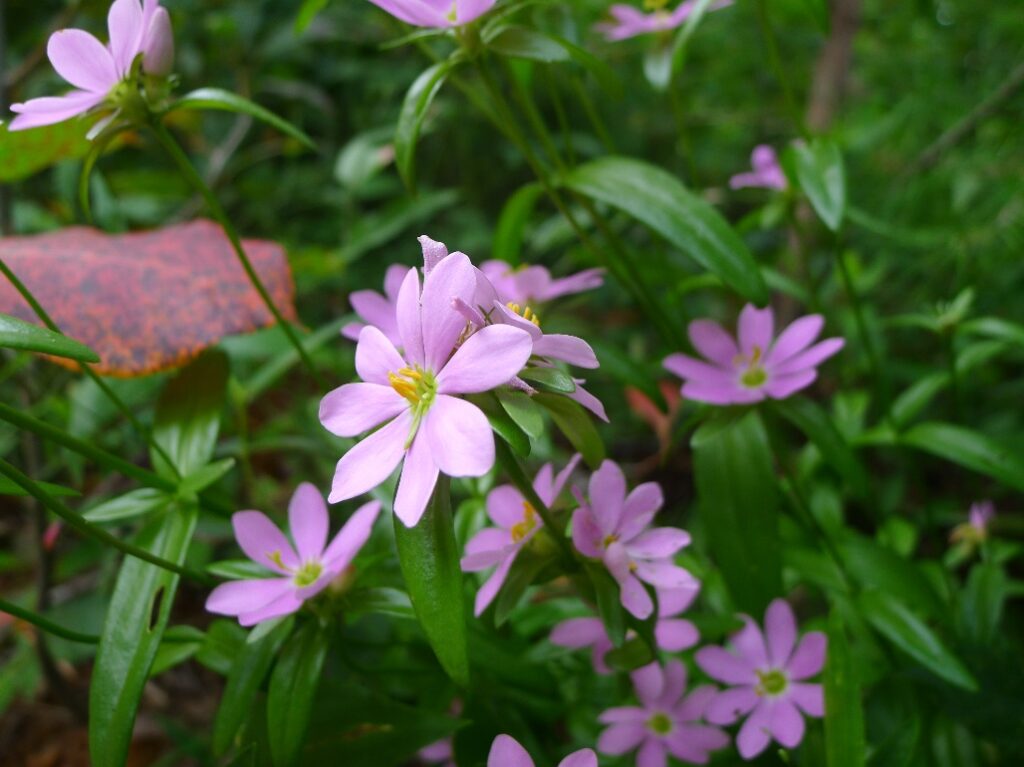 NALT first began conserving land central to this area in 1999 with Mountain Cove, an expansive mixture of forest, pasture and farmland adjacent to Pigeon Mountain, home to Shirley miller Wildflower Trail. Today, 35 NALT conservation easements protect endangered species like the purple sedge and provide habitat for rare species—like the green salamander, barksdale trillium and Georgian cave beetle—plus limestone caves within Walker County, Georgia. These easements also help protect the "Mountain Cove Historic district, which is listed in the National Register of Historic Places for periods of significance dating from 1825 to 1949. The cove served as a temporary encampment for 15,000 Union troops during the Civil War," according to the Georgia Department of Natural Resources (DNR).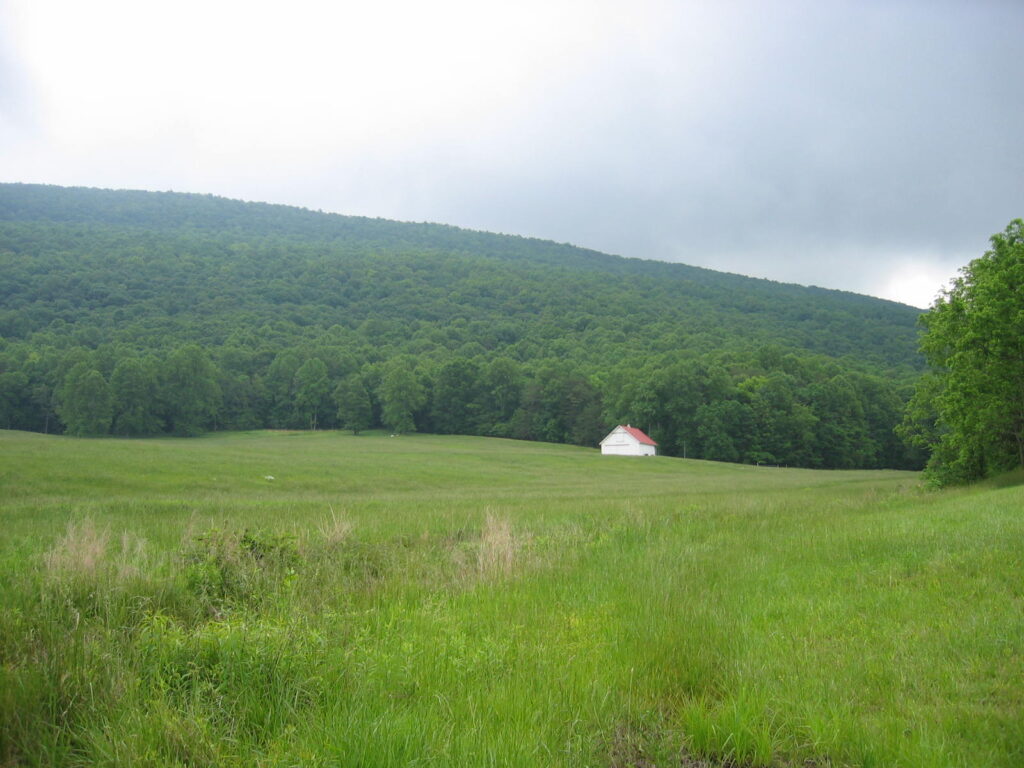 While a majority of these NALT Conservation Areas in Mountain Cove are owned by private landowners, there are two NALT easements that are public preserves owned by the Georgia DNR. These preserves provide a wildlife corridor and recreation area between state-owned Crockford-Pigeon Mountain Wildlife Management Area and Zahn Natural Area, creating nearly 20,000 contiguous acres of conserved land. They comprise "one of the top six acquisition areas targeted by Georgia's Wildlife Action Plan, a blueprint for conservation," for the DNR. This area is central to NALT's Lookout Mountain Focus Area.
Moving west, to DeKalb County, Alabama and Dade County, Georgia, you'll find a cluster of five properties making up more than 1,500 acres conserved by NALT with private landowners 10 years following the Mountain Cove conservation effort. They protect both the east and west forks of the Little River, which is the nation's longest mountain top river that flows for almost its entire length down the middle of Lookout Mountain and makes up Little River Canyon National Preserve. NALT Senior Conservation Biologist Lee Echols has found several rare species and natural communities protected by these conservation easements, including Cumberland rose gentian (Sabatia capitata), and a rare rock outcrop habitat known as Cumberland Sandstone Flatrock Glade.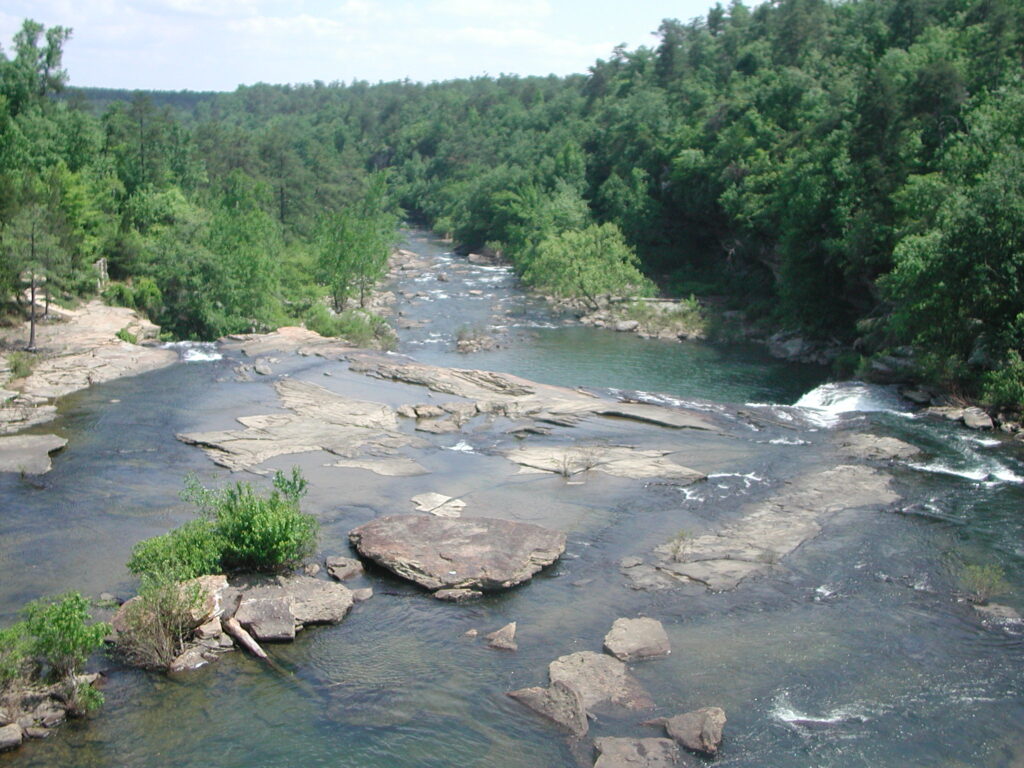 South of this area, in Cherokee County, Alabama, lies Little Rock City Park, a popular rock-climbing destination, surrounded by four NALT Conservation Areas comprised of more than 1,700 acres and called Ridgeline. Before it became a publicly accessible park, Little Rock City Park—known locally as Cherokee Rock Village—was owned and donated to the county by the same family who ultimately donated the four other easements to NALT. Scenic roads and hiking trails traverse the sandstone rock formations of this section of Lookout Mountain. Large cliffs offer views for miles, and unfragmented protected forest and open space remains forever protected.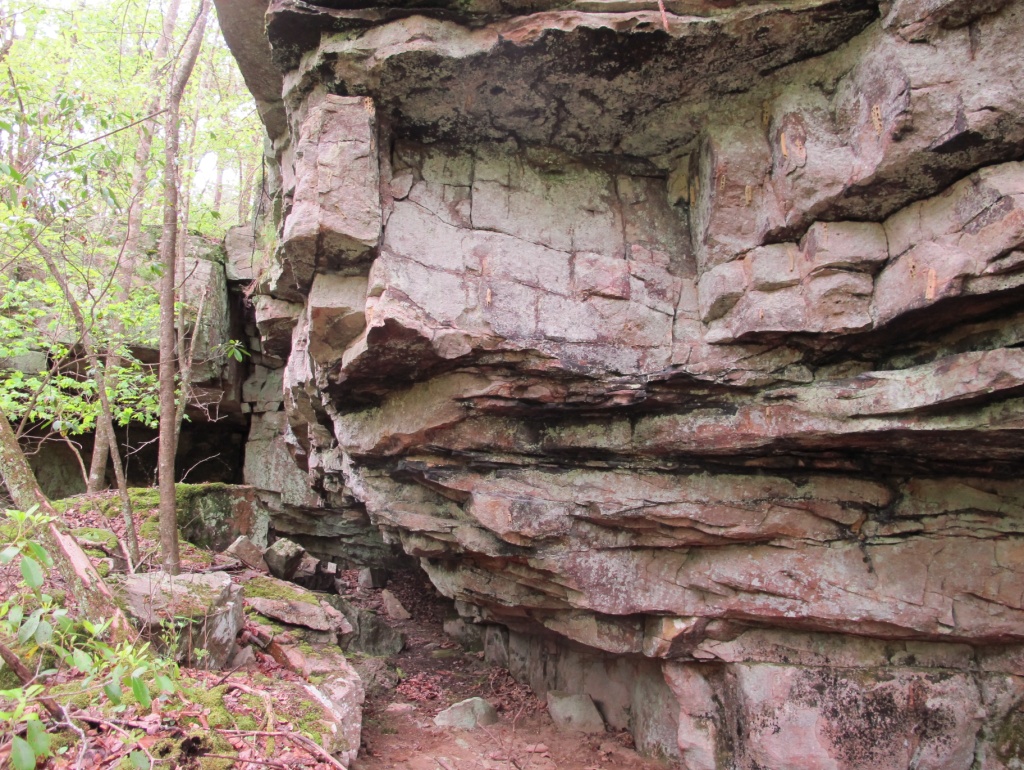 The final cluster of NALT conserved land in this Lookout Mountain Focus Area can be found in the northern terminus of Lookout Mountain. Six NALT Conservation Areas make up Cloudland Station and sit in a valley located in Walker County, Georgia, protecting the second largest cave in Georgia. Underground streams run through this cave, and as Lee Echols explains, "The cave and underground stream are especially noteworthy for their high potential to contain rare terrestrial and aquatic vertebrate species." A large scenic waterfall tumbling over the limestone cliffs can also be found on the property, ensuring the protection of water sources. These 360 acres border and expand on the 12,000 acres of land — most of which is open to the public for recreation, education and research — that is protected by Lula Lake Land Trust.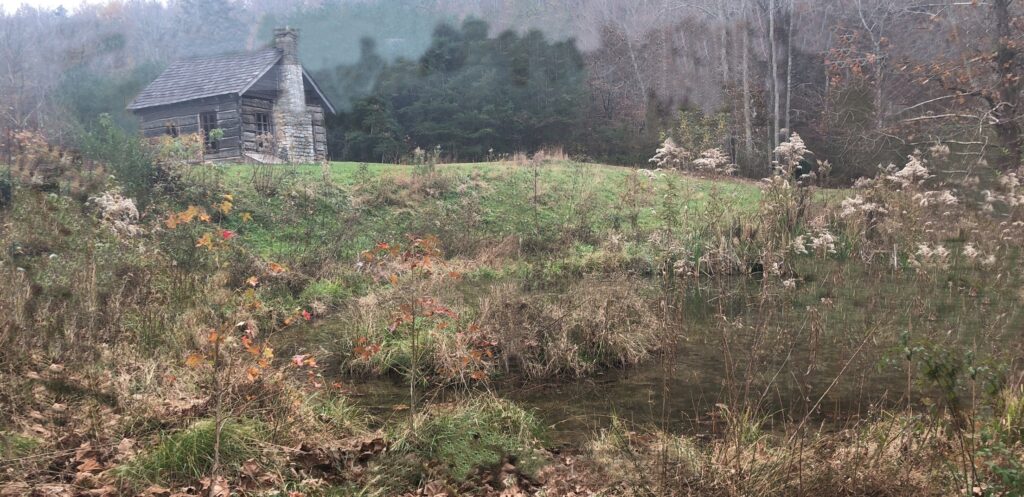 The Lookout Mountain area "has long been recognized as an area with important natural and cultural resources," according to the National Park Service. Working in tandem with the Georgia and Alabama DNRs, as well as Lula Lake Land Trust, NALT is continuing to diligently protect this significant landform forever. Lee Echols says that, "I'm most proud of the work we've done here. NALT has been instrumental in protecting thousands of acres of natural areas and open space across two states. These lands encompass mature forests, pristine mountain streams, and a myriad of important habitats for rare priority wildlife species." By targeting specific clusters within Lookout Mountain, NALT has been able to conserve large portions of this special place piece-by-piece, helping to meet the financial goals for landowners, while developing and implementing a strong strategy for conservation that works toward the greater shared goal of protecting Lookout Mountain in its entirety.