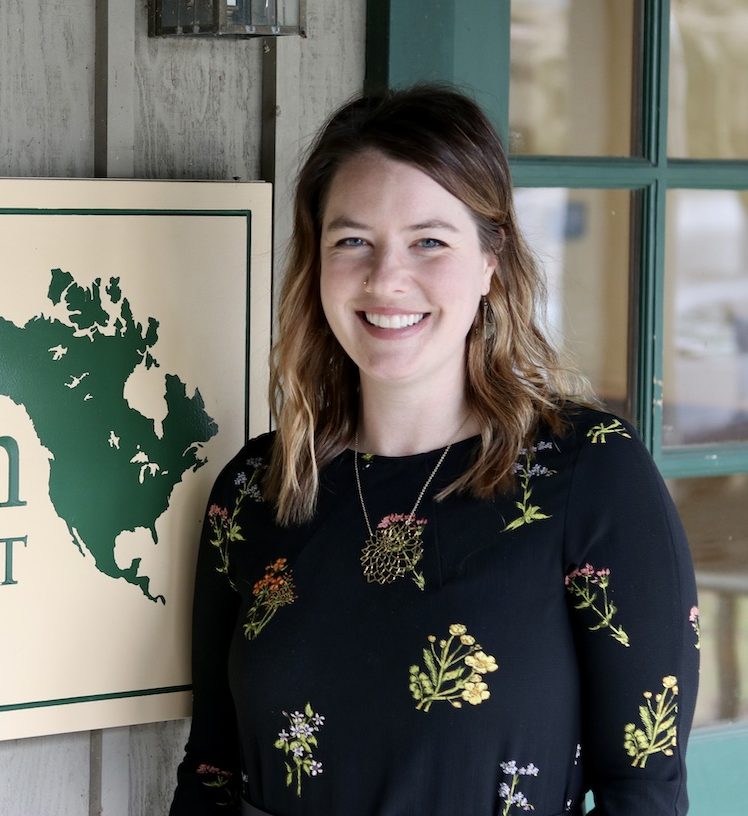 Conservation Biologist
Sara is a Conservation Biologist with the North American Land Trust based out of Huntsville, Alabama. Sara began working with NALT in 2023 as a member of the Southeast stewardship and monitoring team. Sara assists landowners with their conservation goals by documenting and communicating the rich natural resources, species, and unique features of their land. Sara also applies her experience to creating content and educational materials for NALT's social media outlets.
Sara holds a M.S. in Natural Resources and Environmental Sciences from the University of Illinois: Urbana-Champaign and a B.S. in Biology from Niagara University. Sara previously worked as a Plant Ecologist at the Illinois Natural History Survey where her research focused on several rare and protected plant species and ecosystems throughout the Midwest and Southeast. Her roots are in Western New York where she grew up and fostered a love for the natural world.
Sara is an active member of the Resource Advisory Committee at her local land trust, the Land Trust of North Alabama, she assists with building collision and chimney swift monitoring in her city for Alabama Audubon, and she is a local advocate for Starry Skies South, a dark sky and lights out advocacy group in the Southeast. In her free time, Sara enjoys spending time out in the woods hiking, birding, and botanizing, on the water in her canoe, at home practicing block printing and pottery, and spending time with her guinea pig Coco.