Brinton Run Preserve is normally a quiet sanctuary for plant and wildlife species, as well as a reverent site commemorating the Battle of Brandywine of the Revolutionary War.
But for a few days this winter, the peaceful landscape bustled with the commotion of heavy equipment and construction workers. Demolition crews from TSI Home Improvements tore down a house and cleared the lot, which sat in the middle of the 72-acre property on Oakland Road in Chadds Ford, Pennsylvania.
"This is a big step toward restoring the property and transitioning it into a community preserve, where people can learn about history, enjoy recreation and discover nature," said Steven Carter, President of the North American Land Trust (NALT).
NALT, a national non-profit organization that holds conservation easements on properties across the country, was able to raise more than $4 million to purchase the property and protect the land forever. The property was originally considered for development. However, NALT was able to assemble a team of partners to protect the historic site.
Now, Brinton Run Preserve will be protected forever by means of a conservation easement to be held by Chadds Ford Township.
"We are very grateful for all of our committed partners who supported the vision of creating this public preserve," Carter said. "We also are grateful to Sandra Baldino, the property's former owner, who approached us with the idea of conservation as an alternative to development."
If you would like to support Brinton Run Preserve, consider making a donation at: https://northamericanlandtrust.org/donate/
The project received financial support from the following partners: the American Battlefield Trust, Chadds Ford Township, Delaware County's Open Space and Recreation Grant Program, Mt. Cuba Center, the National Park Service's American Battlefield Protection Program, and the Pennsylvania Department of Conservation and Natural Resources.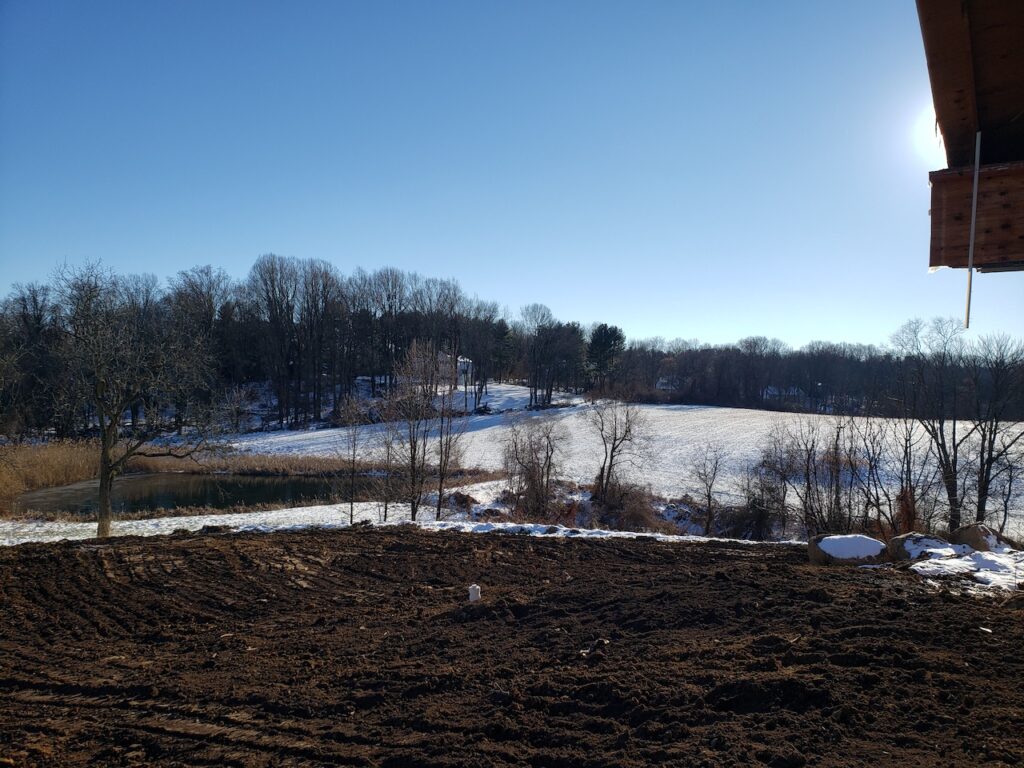 Brinton Run Preserve will be NALT's first public preserve. The property is located just a few miles away from NALT's headquarters in Chadds Ford. The demolition crew left two garages on the property. NALT eventually will use the structures for a visitor center and a maintenance area when the preserve opens to the public.
The preserve is across the street from the historic Brinton 1704 House. The American Battlefield Trust identified Brinton Run Preserve as one of the more important tracts to be protected. On September 11, 1777, a final fight took place at Brinton Run Preserve, which allowed George Washington and the Continental Army to retreat to safety rather than experience more losses.
We want to hear from you! Please take a few moments to share with us your ideas for Brinton Run Preserve. You can take our survey here.