FORMER LINEMAN JASON BROWN QUITS THE NFL AND TURNS TO FARMING ON CONSERVED LAND
Many of North American Land Trust's (NALT) landowners are what we call second or third generation landowners, meaning they did not place a conservation easement on their property, but rather purchased it with a NALT easement already in place. Often times, this can be a daunting process. You finally find the property of your dreams, only to learn that there's this thing called an easement on it, and it restricts your use of the land.
Whether you or your real estate agent (or both) are new to the world of conservation easements, NALT wants to assure you that they really aren't all that scary, and in most cases, you can still achieve your goals, once you understand how they relate to the terms of the easement. Former NFL lineman Jason Brown did just that when he decided to leave the football field, and found himself on a conserved sweet potato field instead.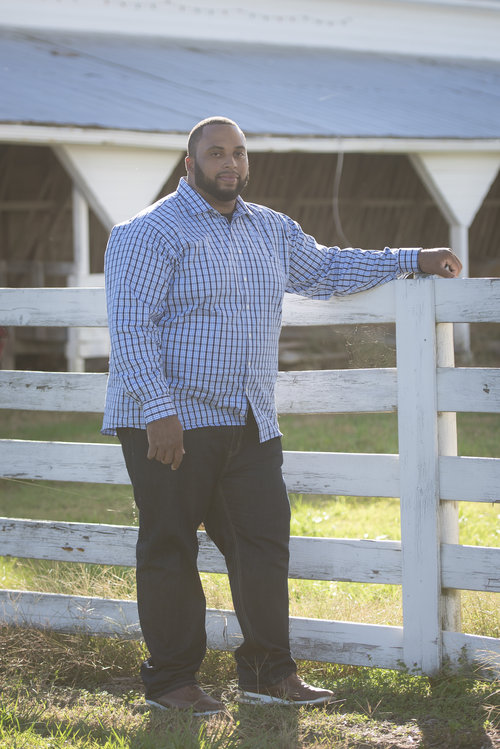 In 2012 Jason said goodbye to his 7-year career with the St. Louis Rams and moved back home to North Carolina with his wife Tay. It was there that they discovered and purchased a beautiful farm in Franklin County. Originally known as Harris Farm, this land had two conservation easements on 110 acres that had been donated to North American Land Trust 4 years prior. The easements protected an important network of scenic open spaces and riparian corridors along a tributary of the Tar River, as well as a forested stream corridor. They also provided essential habitat for wildlife such as fish, neotropical migratory birds, mammals like mink and southern flying squirrel, and amphibians including salamanders and frogs. But most importantly for Jason, these easements were agricultural, so the land was always intended to be farmed, which was exactly what he needed.
Historically, the property had been one of the largest working farms in the region, providing tobacco, wheat, peppers and corn since 1825. Despite being completely new to farming, Jason picked up the reins and got the farm back into shape before naming it First Fruits Farm. A devout man who credits his farming inspiration and successes to God, Jason incorporated First Fruits Farm into the mission of "Wisdom for Life," a Christian ministry that "shares [their] hearts first" by "meeting the immediate needs of the community." Then, without any previous farming experience, Jason honored the land's intended legacy and began working and farming his new property.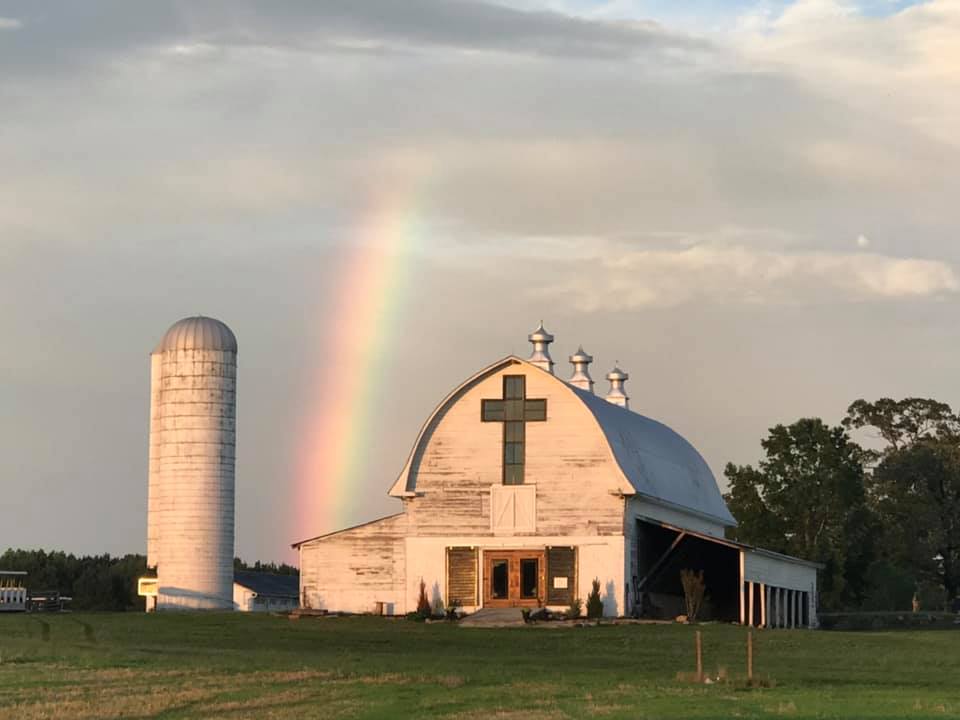 Jason knew that he wanted to give back to his community. Food insecurity is an ongoing problem in North Carolina; it is considered the 10th hungriest state in the nation with 1 out of 5 children and seniors facing the threat of hunger in the last year. At First Fruits Farm, Jason and his thousands of volunteers help their neighbors "obtain access to fresh produce by growing it, donating it and equipping them to do the same." Partnering with other community groups, the farm donates almost all of its produce—including corn, sweet potatoes, blueberries, cucumbers and so much more—to their local food bank. Jason also hosts community events on the land, including a 5K run, Harvest Festival, Thanksgiving Dinner and Christmas at the Barn.
And Jason isn't stopping there. He has plans to construct a barn over a driveway, which would allow him to easily pull in with a large truck and load up on stored produce to take to local charities. He also hopes to build small housing for his volunteers who work the farm. And he is able to do this, not despite the conservation easements, but because of them. When NALT's conservation easements were originally drafted, they defined Building Areas for future landowners to use as needed. As NALT's Director of Stewardship Mike Duus explains, "We look at the land and understand what it's best suited for, and then we create the easement to reflect those intentions while also incorporating flexibility for the landowner and future landowners. This can look like the ability to have storage areas, building areas, and other future land planning options."
Conservation easements don't simply restrict what you can do on your land; rather, they clearly define the best uses for the land, also known as your Reserved Rights, whether that be timber production, hunting, wildlife management or farming. NALT merely acts as an interpreter, understanding how best to honor this land and then conveying those intentions as conservation values in a conservation easement, so that future landowners can have a more intimate knowledge of their property and know how to best care for it.
For Jason, "Farming and growing food to help feed our local communities in need has unique adversities and challenges that I must overcome every day. One thing I take comfort in is knowing the farmland is forever protected and will always be here as a beacon of hope for our community." He continues to celebrate the land in the best way possible, and as the land's steward in perpetuity, NALT is grateful to work with such a dedicated landowner. NALT Biogeographer Williams Gandy puts it best; "Jason is a massive individual with a big heart," and he is certainly an inspiration to all of us this Holiday Season.
-by Monica McQuail, NALT Communications & Stewardship Assistant