If you enjoy a brisk walk in the woods, you probably don't want to hike with Sara Johnson.
The conservation biologist is known for inspecting every interesting plant she finds, turning what should be a short walk into an epic journey of discovery.
"I joke that if you like to go fast don't hike with me," Johnson said.
It's her curiosity for plants, birds, and wildlife that brought Johnson to the North American Land Trust. Based in Alabama, Sara will be monitoring and studying NALT conservation areas throughout the Southeast. She is excited to get started and help with the stewardship of the lands permanently entrusted to NALT.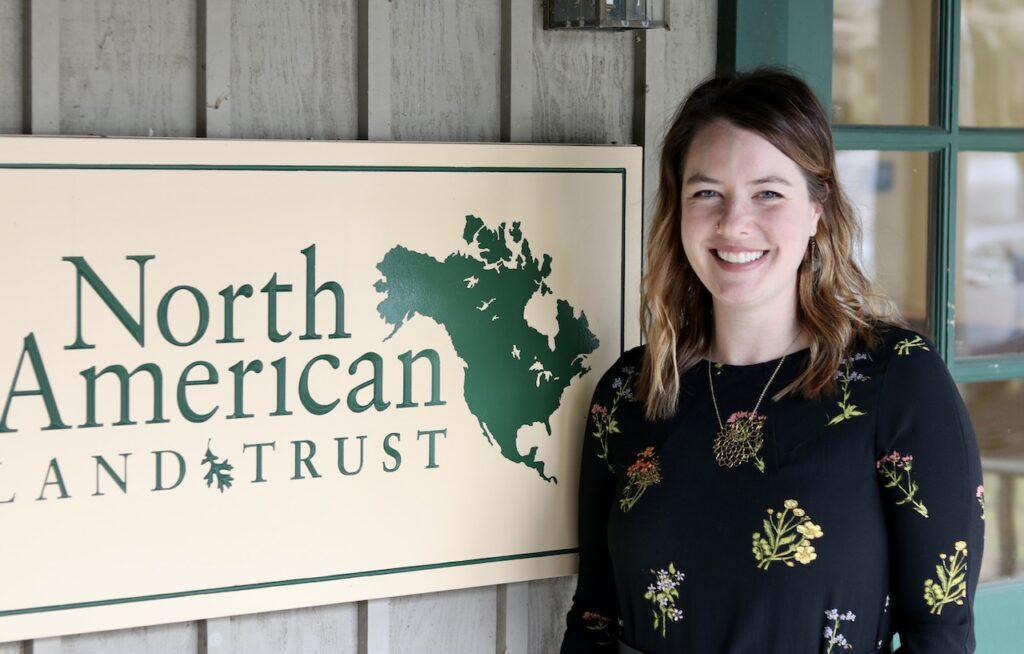 Sara is a fan of the concept of a "homegrown national park." It is not enough to rely on the publicly owned lands to conserve plants and wildlife. Private landowners also must protect their lands from overdevelopment. Conservation easements are a good way to accomplish that goal.
"Each person has the power to create and connect a mosaic of habitats for plants and wildlife," she says. "It's a way you can conserve your lands and know they will be in good hands forever."
Sara has a master's degree in rare plant conservation from the University of Illinois Urbana-Champaign and a bachelor's degree in biology from Niagara University in New York. She is an advocate for rare and threatened species in their habitats, and NALT is thrilled to have her join our team.
Welcome Sara Johnson!