Brinton Run Preserve recently held its first "Community Tree Planting," where nearly 60 neighbors, supporters and friends helped plant more than 400 native trees and shrubs along the preserve's rolling hills.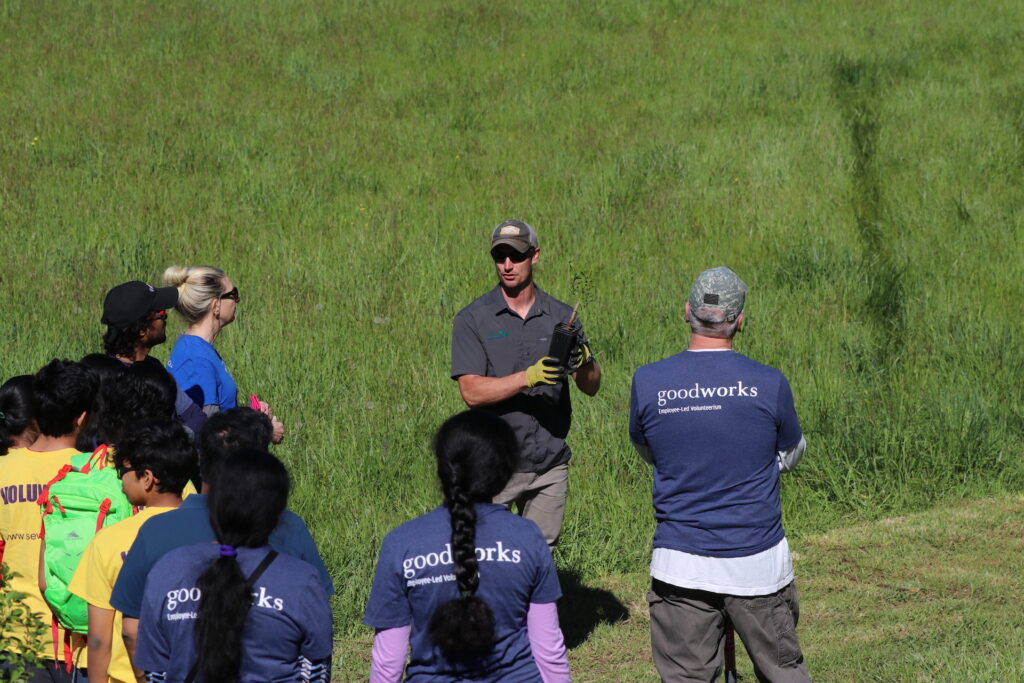 North American Land Trust (NALT), which owns and manages the public preserve in Chadds Ford (PA), received a $5,000 grant from Keep PA Beautiful and the GIANT company to purchase the trees. The trees were supplied by Octoraro Native Plant Nursery in Lancaster County, which also helped the cause by donating a few more mature trees for the event.
The trees and shrubs will improve the natural habitat on the property by providing food and shelter for native wildlife. The plantings also will improve water quality by stabilizing steep slopes and reducing runoff to the nearby riparian corridor on the property.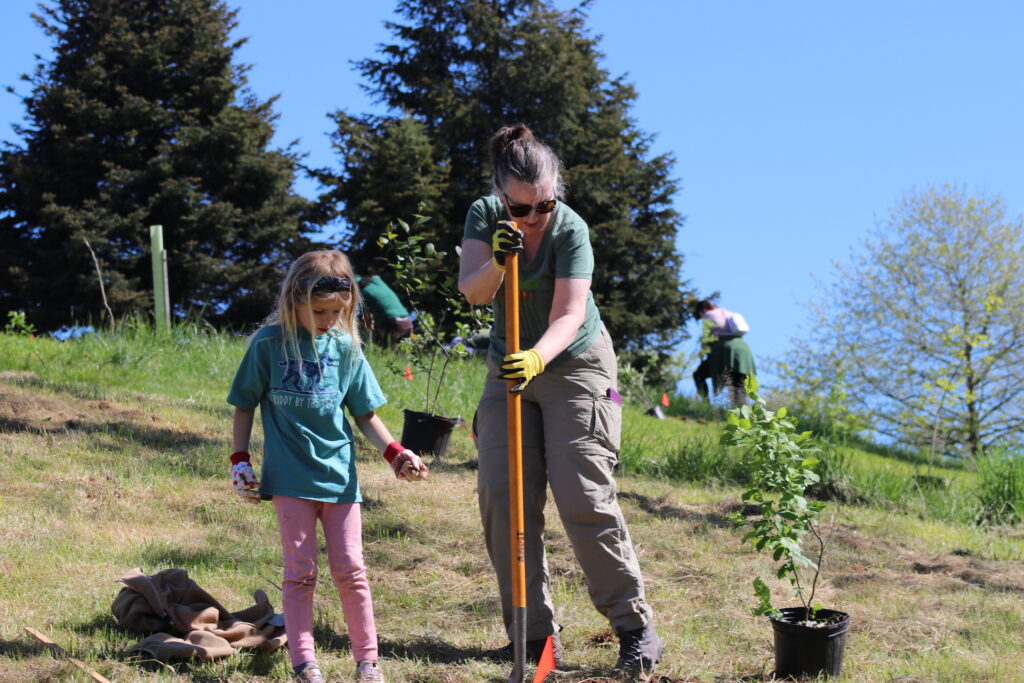 "I love this. This is something great for the community," said Noori Choudhary, 14, of Chadds Ford whose family lives near the preserve. "It's all about helping others before helping yourself."
Noori was one of several young people at the community event who are involved with Sewa International, a non-profit organization dedicated to public service. Noori's mother, Abhilasha, said her family is thrilled that the historic property is being preserved as open space and not being developed.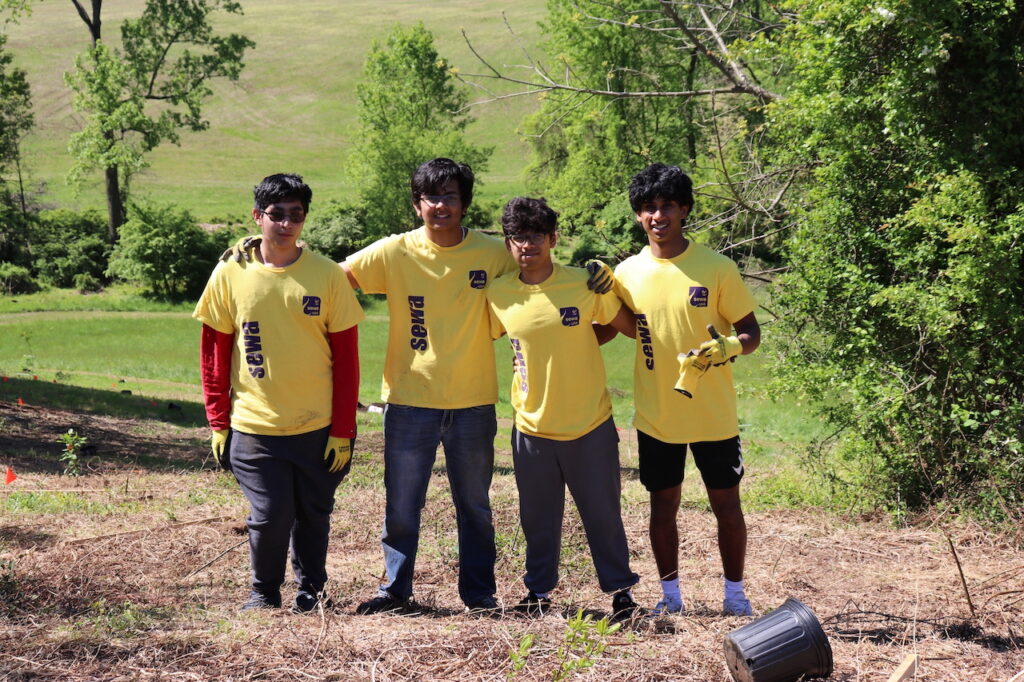 In 2021, NALT acquired the 71-acre Brinton Run Preserve, which played an important role in the final engagement of the Battle of Brandywine. The American Battlefield Trust previously identified the historic battlefield site as one of the most important Brandywine Battlefield tracts in need of preservation. On September 11, 1777, American and British forces fought in a final battle that allowed General George Washington and his Continental Army to retreat safely to fight another day.
"It's fabulous," said Nancy Crake, one of the volunteers from JPMorgan Chase & Co. at the tree planting.
"Now that I know it's here, I will come more often," added her team member, Daniel Holmes.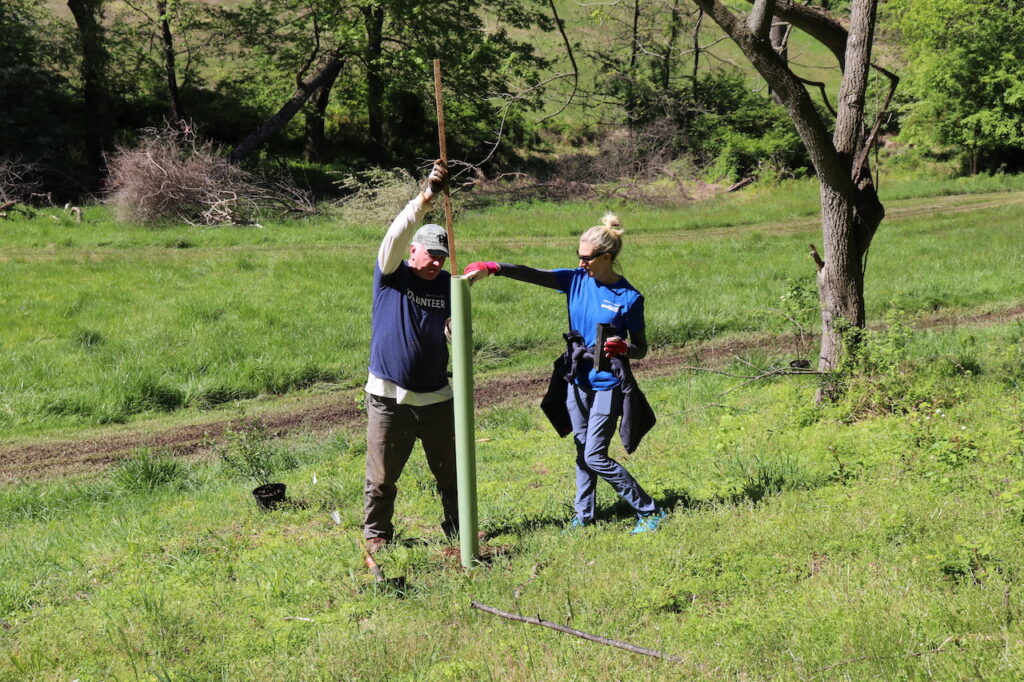 Since opening in June 2022, NALT staff has created hiking trails through the public preserve and seeded two fields, about 12 acres each, with honeybee and monarch butterfly seed mixes. The fields will become diverse pollinator meadows that will bloom throughout the year.
Those interested in volunteering at Brinton Run Preserve are asked to visit the NALT website or call the charitable conservation organization at 610-388-3670.
###