NALT assumes a perpetual responsibility when it accepts a Conservation Easement. Regular monitoring of a Conservation Area ensures that the terms of the Conservation Easement are upheld, and the integrity of the Conservation Purposes remains intact.
In order to make sure the terms of our Conservation Easements are honored, a representative from our Stewardship Team visits our conserved properties regularly before completing a written monitoring report with photographic documentation. This report will then be sent via email or letter to the property owner and/or manager.
A representative will be in touch to schedule a visit, but if you would like to schedule one now, please contact us today and we will do our best to accommodate your needs.
We use a variety of monitoring methods, including: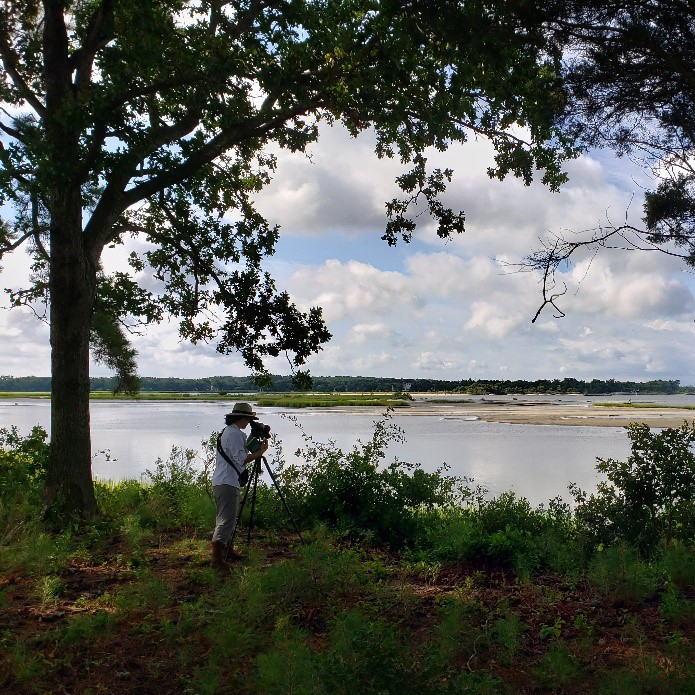 Boots on the Ground: A NALT representative will examine the property on foot or by vehicle. This allows for direct observation of the land and its flora and fauna. This also provides the monitor the opportunity to meet with the landowner or their property manager in person, answer questions or review any Reserved Rights requests.
Drone Imagery: At times, we may use a drone to obtain video footage of a property, especially in circumstances where terrain is difficult to navigate by foot.
Satellite Imagery: Using satellite imagery from GoogleEarth, Apollo Mapping or Harris MapMart, NALT is able to view the conserved property in its entirety, which we can then compare with prior satellite imagery to document any changes to the land over time.
Imagery from Aerial Flyovers: Our partners, LightHawk and SouthWings, provide NALT the opportunity to view conserved lands from a plane. This allows the monitor to see the entirety of a property or to view many neighboring properties efficiently.